Customer Reviews - Printlix3D
We added some of our customer reviews and feedback including the photos in one single place. These reviews come from platforms we sell on, including www.printlix3d.com and you can view all of them right here.
Customer Feedback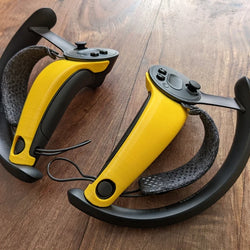 R FC
Third time getting Index Palm boosters, very satisfied
Martijn
Love the knuckle grip covers. Besides the looks and excellent fitting they make holding the knuckles much more comfortable.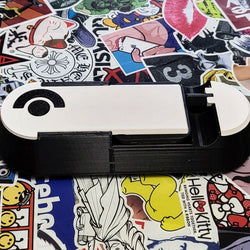 LSDetlev
Perfect print quality. Very good packaging. 100% happy with my purchase
Faiz
awesome can't wait to try it out. colour is mystic green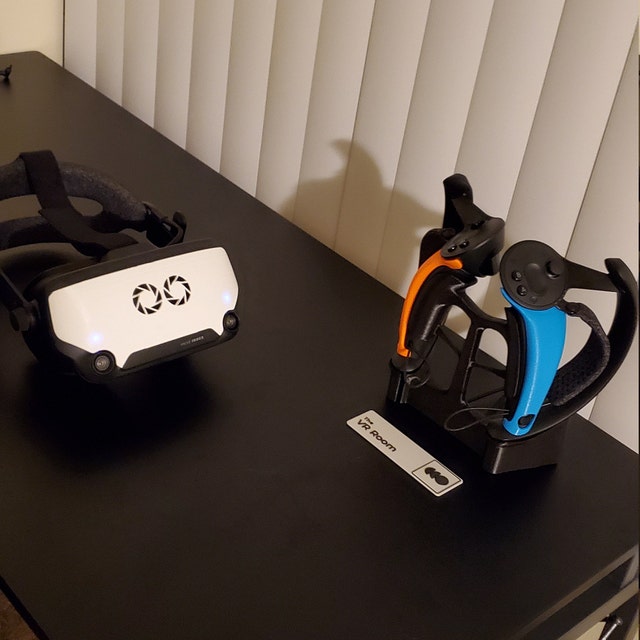 Deven
I shamelessly copied someone else's idea for the colors I chose (orange and azure blue, inspired by Portal) who had also reviewed these. They snap onto my controllers perfectly and feel great. I was a little scared at first that they may make the controller feel too big and bulky, but I've found that it's hardly a noticeable size difference, and I enjoy having slightly thicker Knuckles.
⭐⭐⭐⭐⭐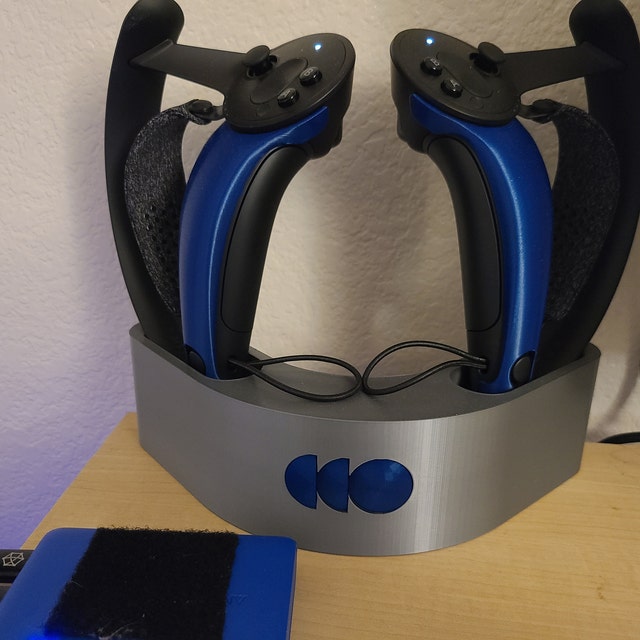 Bronco Belligerence
These really give the Index controllers a more ergonomic feel. In my small play space I am forced to use thumbstick look around and these made it easier for my medium size hands to hold the controller and reach the thumbsticks. The prints were smooth and high quality, fit on the controllers like a glove. I bought them alongside the controller stand and made a nice color combo with them
⭐⭐⭐⭐⭐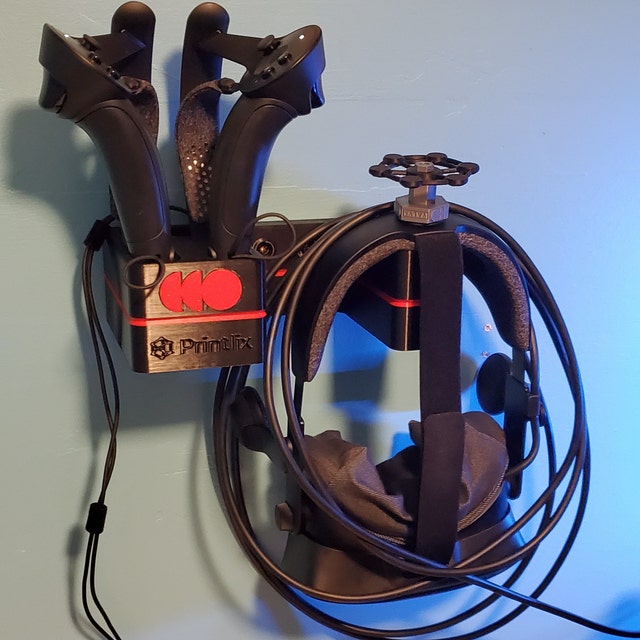 Jacob Simmons
Very sturdy and clean product. The controller docking works very well with the charging cables. The HMD hanger holds the device in place well, thanks to the protrusion on the top fitting around the headset padding.
⭐⭐⭐⭐⭐
Jenny R
Including charging station, I ordered the controller mods in violet. Mostly I wanted to add more color. The original controllers were also a little too unhandy? Maybe I just had too long fingers. When I found the product on Etsy, I gave it a chance - to get a use out of it besides the cool color effect! And wow, the controllers hold much better and it is more comfortable than without! So if you feel that your hand doesn't feel so good, you might have the same problem as I once had. Super Mod, easy to attach and brings (if you like) color variation to the black. The charging station is a bit too much because of the one colored version, maybe I'll color it a little bit more decoratively on my own / but with the black controllers and the USB charging cables inside, they are really smart. So the two of them don't have to lie around.
⭐⭐⭐⭐⭐
Bryant Spencer
Came with installation hardware. Works perfectly!
⭐⭐⭐⭐⭐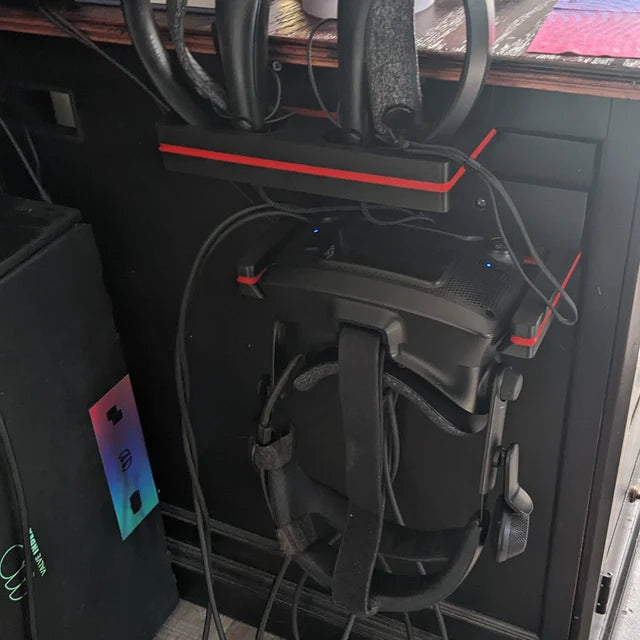 FoxSasha
Fantastic quality, Very smooth, Yes you can see some of the lines because its been 3D printed but I personally love aesthetic of that. Fast shipping too! Holds everything perfectly, I have desk space again!
⭐⭐⭐⭐⭐
Nick
Fast delivery and great quality, thank you!
⭐⭐⭐⭐⭐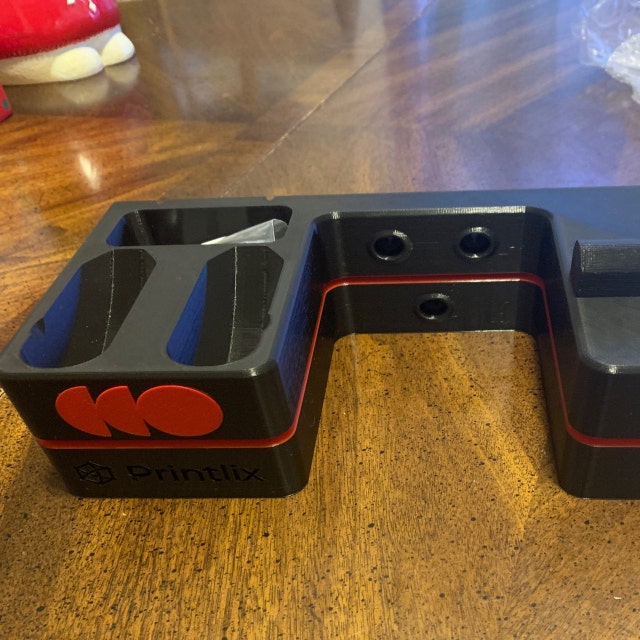 Sarah Austin
Looks absolutely perfect. I was a bit worried because the box was damaged during shipping (that'll happen when it's coming to NC all the way from Romania) but the item was wrapped and protected so well with bubble wrap that I don't think they could have damaged it if they tried. It came with installation accessories as well, which I wasn't expecting but am pleasantly surprised. It looks awesome, and I can't wait for my boyfriend to put it to good use. It also came with a free gift (another item in their shop that is very useful) which was super nice and unexpected!! Overall amazing product, got to me within the suggested shipping time, and 100% recommend :D
⭐⭐⭐⭐⭐
Asorsis
High Quality and really great looking mount for my index, screws were included which was a welcome surprise, galaxy black and the custom diamond are nice to have, shipment was pretty fast, overall a great experience
⭐⭐⭐⭐⭐
Bjørn Tore Mathisen
Excellent product and service from seller. Recommended.
⭐⭐⭐⭐⭐
Martin Kuriplach
- Print quality is excellent (sturdy and smooth) - The edges are little bit rougher here and there but its only in places where you're not touching/holding the controller - Texture of the material feels really premium (it looks better in person than it does in photos) - Adds some weight to the controllers but this trade-off is worth it if you have big appendages (like me), just be careful in Beat Saber ;) (next step could be getting these in carbon fibre lolol) - Shifts the center of mass a little bit (I had no issue with this in Beat Saber and I play really fast songs) - I had to take off the wrist bands or I would need to wrap them above these palm supports If you have bigger hands and the 4th lowest position isnt enough for you... get these!!!
⭐⭐⭐⭐⭐